Warning: session_start(): Cannot send session cookie - headers already sent by (output started at /home/wwwroot/php52/domain/wholesale1688.store/web/includes/modules/pages/product_info/jscript_main.php:55) in /home/wwwroot/php52/domain/wholesale1688.store/web/includes/classes/validcode.php on line 48 Warning: session_start(): Cannot send session cache limiter - headers already sent (output started at /home/wwwroot/php52/domain/wholesale1688.store/web/includes/modules/pages/product_info/jscript_main.php:55) in /home/wwwroot/php52/domain/wholesale1688.store/web/includes/classes/validcode.php on line 48
Product Details
Samsung UN65KS9500 Curved 65-Inch 4K Ultra HD LED TV
(2016 Model)


Brand New, Factory Sealed, Full Usa warranty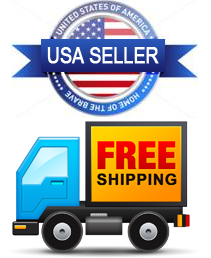 BUNDLE INCLUDES



1-

Samsung UN65KS9500FXZA

1-
Super High Speed 6ft Hdmi Haute Vitesse 4k 3D 18Gbps


The Samsung KS9500 Curved 4K SUHD TV is an unparalleled blend of form and function. Its Quantum Dot Color envelops you in our best picture yet, allowing you to escape into whatever you're watching. Supreme UHD Dimming dramatically improves color and contrast, while Supreme Motion Rate 240 captures action that leaves your heart pounding. We've enhanced everything from its curved screen to its seamless Smart TV capabilities. The ultimate viewing experience has arrived.
Exceptional color. Authentic images.
See accurate shades and lifelike colors come alive in detail with SUHD Quantum Dot Color that unlocks up to a billion color combinations.
Dynamic brightness reveals hidden details
See the sunlight in its full radiant glory and find the small detail in the dark shadows with our best HDR innovation, HDR 1000.
Remaster your non-SUHD content
Watch your non-SUHD content in bright and vivid picture quality with Samsung's unique intelligent picture engine. It analyzes the brightness of the video source and remasters it for optimal contrast.
See small details come to life
Ultra Black enhances contrast and preserves deep blacks and color richness in brighter room light settings.
An incredible view, wherever you sit
Get drawn into the action with our state-of-the-art curved screen that delivers an immersive picture experience with off-angle viewing, making any seat the best seat in the house.
Looks great from any angle
Take in the elegant design of the SUHD TV with a sleek metallic body and streamlined back that looks stunning from any angle.
Stunningly vibrant viewing experience
Supreme UHD Dimming delivers multi-zone color, contrast, and image detail processing of the image prior to it being displayed on the screen.
.
Shipping Terms
This information will help you have a seamless and pleasant experience in receiving your new TV.
Product Reviews:
samsung tv, November 9, 2016


i really like this tv.please tell me how cani buy ti thank you

Thank you for your question, now we are holding sale promotion for the TV tomorrow 11.11 Shopping Day in China, every items has 10% discount tomorrow. Please place an order qucikly.
Write a Review:
Tell us what you think about Samsung UN65KS9500 Curved 65-Inch 4K Ultra HD LED TV 2016 Model BUNDLE, share your opinion with other people. Please make sure that your review focus on Samsung UN65KS9500 Curved 65-Inch 4K Ultra HD LED TV 2016 Model BUNDLE. All the reviews are moderated and will be reviewed within two business days. Inappropriate reviews will not be posted.
Have any question or inquire for Samsung UN65KS9500 Curved 65-Inch 4K Ultra HD LED TV 2016 Model BUNDLE? Please contact Customer Service. (Our customer representative will get back shortly.)
Search Feedback
Did you find what you were looking for?
If you need help or have other feedback for Customer Service. Click here
Recently Sold items
Company Info
Customer Service
Security & Privacy
Other Business